Special Events
An Opening Reception will be held on Sunday 18 July 2010 in the evening.
An Outing to Lone Pine Koala Sanctuary http://www.koala.net/index.htm is planned for the afternoon of Wednesday 21 July 2010.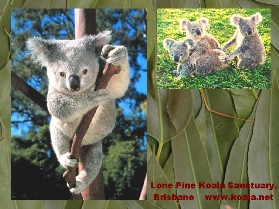 A Lab Tour will be held at a time to be advised.
The Conference Banquet will be held on Wednesday 21 July 2010 at The Strand at Rugby Quay, Plaza Level, Rugby Quay, 123 Eagle Street Brisbane.